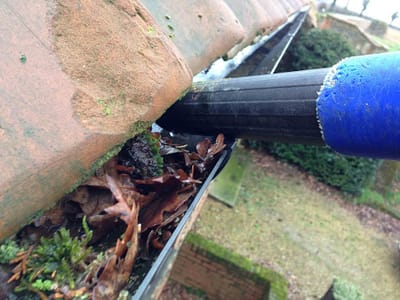 Regular maintenance of your gutters is important if you want to avoid large repair bills due to water damage. These are often related to gutters being full of debris and restricting the flow of rain water.

Using state of the art equipment we can clear your gutters accessing those hard to reach areas for example above a conservatory or extension. It's quick and efficient causing little mess.

Inspection cameras are used to carry out a before and after survey of your gutters to ensure they are clear of all debris. Before and after images are available on request.

Make sure you have your gutters inspected on a regular basis.